John Haggerty hosts the local financial related radio program "Ask John" the first Monday each month on WBRY FM 96.7 Cannon County's Radio Station.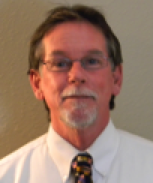 SOCIAL SECURITY RETIREMENT LIFETIME INCOME TAX FREE
John Haggerty earned his degree in finance at the University of Kentucky
and has been working with small business owners since 1989.
In 2004, after moving to Cannon county, he expanded to individuals in in the all important areas of debt elimination, credit repair, college funding and most financial issues that confront everyday Americans. He does not charge for these services in Cannon and the contiguous counties.
John's main point of emphasis is providing clients with a tax free, lifetime
income. His expertise is in helping people at any income level, at any age while offering stock market returns with zero downside risk.
Haggerty Mountain Financial works hand in hand with A+ Rated companies such as Nationwide, Allianz, Accordia. People like this approach; retention ratio's with clients on these customized plans is 100%.
John is single, lives with his German Shepherds (and one very brave cat) and spends his free time coaching junior pro basketball and volunteering in the community.
You may listen speak about these issues on the radio at 107.9 fm